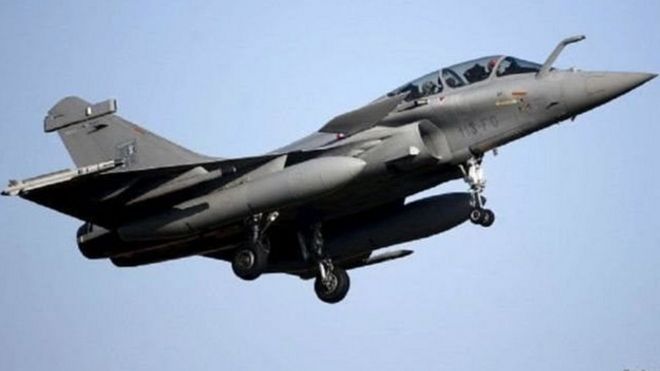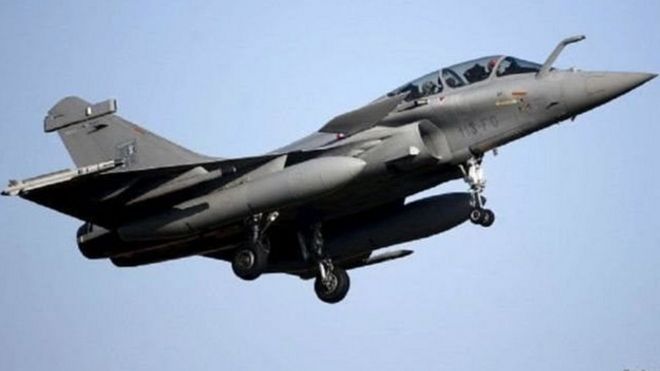 Image CopyrightsREUTERS
The video of 'The so-called Indian Aerostrique' in Pakistan is being shown on many big Indian TV news channels, including social media, not on the morning of February 26, but old.

The shareholders of this video have claimed that how the Indian Air Force went to Pakistan administered Kashmir and destroyed the big camp of Jaish-e-Mohammed.

Indian Foreign Secretary Vijay Gokhale gave a press conference on Tuesday morning and informed about this alleged intelligence mission of the Indian Air Force.

He said, "The Government of India had received reliable information that Jaish-e-Mohammed was trying to make suicidal attacks in other parts of the country, so on Tuesday, India targeted Jams' largest training camp in Balakot."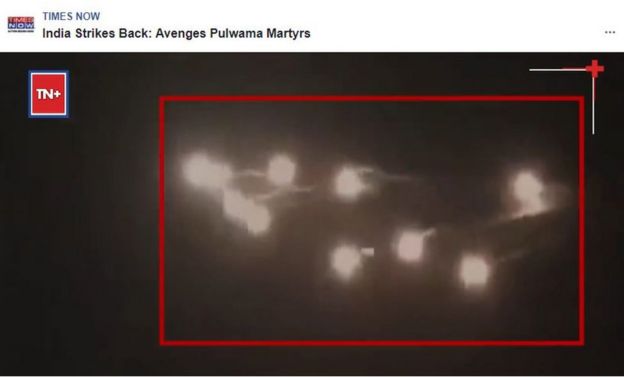 Since then only in India including # Surgicalstrike2, #IndianAirForceand #Balakot are included in Twitter's top trends.
you'll also find this interesting
Pulwama: 'Congress soft for Pakistan', is it true?
How do Indian aircraft cross LOC
Jaish-e-Mohammad claims no death, including Yusuf Azhar
The truth of the picture of these soldiers covered in snow

According to the social media users of Pakistan, September 22, 2016, a video of alleged bombing by the Fighter aircraft being shared with these hashtags is being shared and TV is being shown.

This video posted on YouTube in September 2016 has been told as Islamabad's capital Islamabad.

Some fighter aircraft in the video appear to be patrolling the city of Islamabad and during this time one of the aircraft leaves 'light flare'.

Pakistan's senior journalist Hamid Mir's September 22, 2016 tweet confirmed that Pakistani air force aircraft patrol Islamabad over the city.


Image copyright @HamidMirPAK@HAMIDMIRPAK
According to the
media reports
of September 2016, when the relations between the two countries seemed to be frustrated after the Uri attack on September 18, 2016, Pakistan's air force in Islamabad and its near-fighter planes The practice of landing was done.
During this exercise, the practice of landing of
Pakistani Air Force
aircraft on the Lahore-Islamabad Highway was also done.
Second video
Ijaz Ul-Haq, son of former Pakistani President Mohammad Zia-ul-Haq, tweeted on 24 February 2019 morning, "Last night I heard a loud voice of two fighter aircraft at Fort Abbas in the Fort Abbas area, causing a disturbance Did the rules that were found to break the rules were the air force of the Indian Air Force or the Pakistani air force that followed them?
Ijaz ul-haq tweeted this tweet from Harunabad (Pakistan) adjacent to the Indo-Pak border which is located in the south of Multan. Harundabad is quite far from where the Indian government has claimed to have been air strikes.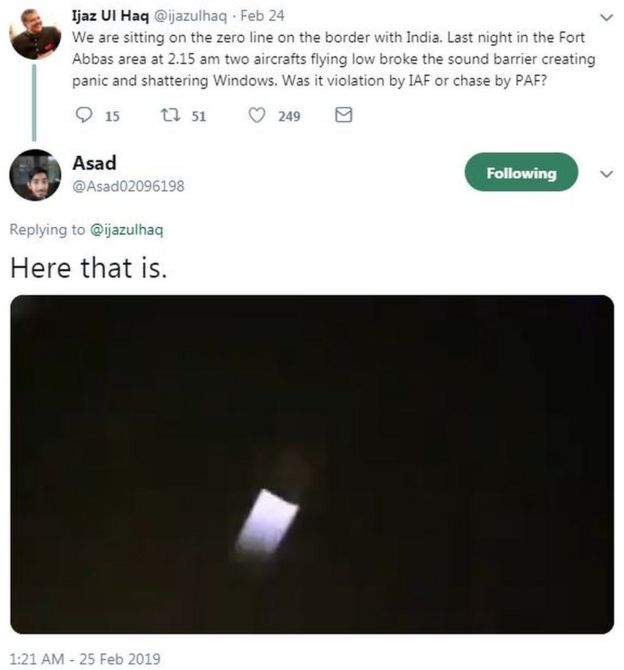 Image copywriteTWITTER
Pakistan's Asad, a Twitter user, posted another video in response to Izaz al-Haq's tweet. These videos were posted at 1:21 a.m. on the 25th of February, i.e. one night before the alleged air strike claim.
This video is being shared on social media in Pakistan by calling it 'Pakistani Air Force's War'.
But both of these videos are being seen-seen in the Indian media and on social media stating the 'air-strikes video' by quoting the local people of Pakistan.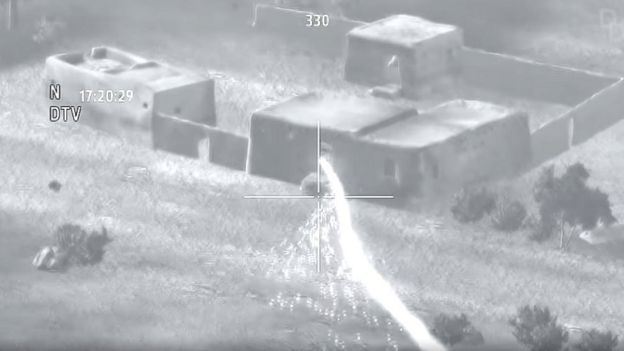 Image copywriteSM VIRAL VIDEO GRAB
Third video
In addition to these two viral videos, there is also a third video that has been shared with many right-wing trending Facebook groups, Twitter, share chats and Whatsapp.
In this viral video, some people appear to be running near an old building, which a fighter plane makes its mark.
This video is being claimed that 'These videos belong to one of them Mirage Fighter Plane, who was involved in' Airfighting intelligence 'in Pakistan.
Those who have shared this video claim that more than 300 extremists have been killed in this attack.
But in reality this is the recording of a video game called 'ARMA -2'.
These recordings of this video game based on military campaigns
were
posted
on YouTube on July 9, 2015
.
BBC EXCLUSIVE | Listen to BBC Reporters the eyes of those who live in Balakot area of ​​Pakistan, which was targeted by the Indian Air Force on Tuesday,
Skip YouTube Post BBC News Hindi
Warning: third-party content may contain advertisements.